4 U.S. Scholarships and Grants You Can Get Now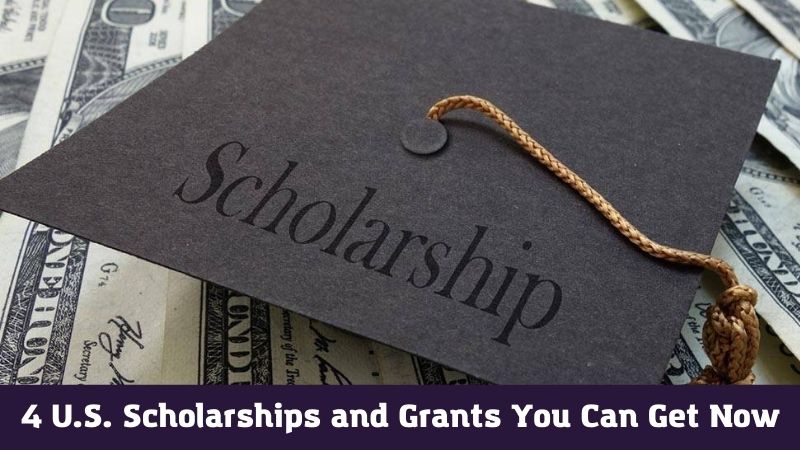 Studying at an American university is one of ten relatively honest ways to stay in the USA. This type of visa gives the right to stay in the country but not a green card or citizenship.
In addition, we made a step-by-step instruction for those who plan to get higher education in the USA.
Moreover, if you received an American scholarship or grant, study and (in some cases) accommodation will be free of charge for you. We have gathered five relevant opportunities for engineers to apply for a scholarship or grant.
Thiel Scholarship Program
This program helps young and creative entrepreneurs realize their ideas. 20-30 people are selected annually.
What they offer: a cash grant of $100 thousand, assistance in moving to San Francisco, assistance for two years in finding investors and developing the project;
How can get it: scientists, start-up founders and young entrepreneurs under the age of 23, with good knowledge of English and innovative ideas who can drop out if they study elsewhere;
How to get it: fill out an online application on the official website, it is also advisable to attach a short letter with a description of the project and the motivation why you should receive a grant.
Fulbright Scholarship Program
U.S. education grant funded by the U.S. Department of State. About 8 thousand grants are awarded annually.
What they offer: a grant for graduate studies at one of the American universities for one or two years (plus a monthly scholarship, ticket and medical insurance);
How can get it: university graduates, undergraduate and graduate students, citizens of one of the states involved in the program, with knowledge of English and at least a bachelor's degree at the time of the scholarship;
How to get it: the applicant will need to fill out an online application form on the official website, provide letters of recommendation, copies of documents on education and portfolio (for creative directions).
Joan Schornstein Scholarship for Journalists
Joan Schornstein Scholarships are for media research and public policy. About eight scholarships are awarded annually.
What they offer: a scholarship of 3 thousand dollars (paid in installments) for one semester at the school of public administration. Kennedy School of Government (Harvard University) (flight and cost are not paid);
Who can get it: journalists, scientists, politicians from around the world who study the influence of the press on public policy and are fluent in English – provided that they do not receive scholarships for the previous two years, have the opportunity to stay in the United States for the duration of the program;
How to get it: fill out an online application form on the official website, attach a resume, professional recommendations and a cover letter, as well as your proposal for a research topic.
Institute of Humanities Scholarship
The Institute of Humane Studies at George Mason University annually provides about 50 scholarships for students from around the world, as well as grants for study in the United States and research for its students.
What they offer: a scholarship of 1.5 thousand dollars for a doctorate in a college or university in the United States as part of the program, invitations to conferences and seminars, the right to apply for grants for students of the Institute for Humanitarian Research in the amount of 15 thousand dollars;
How can get it: those receiving a bachelor's or master's degree, graduate students who are engaged in research in the field of individual and economic freedom, as well as applicants for a doctorate in the next academic year;
How to get it: fill out an online application form on the official website, attach to it a resume, examples of work and supporting documents from the current or last educational institution in electronic form.
Tags: grants, scholarship, students